Shopping Cart
Your Cart is Empty
There was an error with PayPal
Click here to try again
Thank you for your business!
You should be receiving an order confirmation from Paypal shortly.
Exit Shopping Cart
9 Kingswood Blackrock Rd. Dundalk IE
Performance Coaching for Individuals & Teams
Get YOUR world in focus & design Your future.
| | |
| --- | --- |
| Posted on February 18, 2013 at 2:59 PM | |
What's the key to improving team performance for a Leader?
The first thing acknowledge is that you can bring a horse to water, but you can't make him drink it. You know "that feeling" (or is it "that failing"?). 
Common Mistake:
The common mistake made is that Leaders feel that they need to be "Driving" the team to better performance. Demanding higher levels of effort, which in turn will deliver results. Now even reading these two sentences is causing doubt in the mind of the good leader. To "drive a team" is different to "leading a team". And more effort in the wrong areas, won't help either. Yet, unless you have provided the space to really consider your approach, the large majority of leaders will fall into this trap.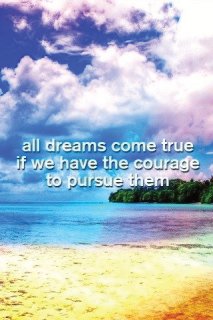 Real Vision:
To lead effectively you will need your charges to really want to achieve "THEIR" goal. If it's important to you, dont assume it's important to them. You should work with the team to help them to see how it  will benefit them. Once they have established this they need to build the benefits into a "Real Vision". A "Real Vision" is one where, when they think about achieving the goal, they can actually feel the benefits .... emotionally. So if they achieve the "Win" what are the benefits and how will they feel. Knowing this will get them motivated. To keep them motivated, monitor and communicate the progress, and have them imput to any adjustments that are required.
Designing the Plan:
It's important that everybody feels that they have contributed to the plan. If you are implementing a plan that you had no input to, you can be less committed. Quiet simply, if it fails, it was not YOUR plan. You will naturally work harder on something that you have signed off on and that you agree is the way forward. So get input from team members when designing the plan.
Individual Focus on Performance Delivers Team Improvements:
The Vision & the Plan must be personalalised by each team member. The language and discussion must focus on individual performance. To speak about team goals etc spreads the responsibility to the collective. This can cause individuals to abdicate personal responsibility and lead to a lack of focus.
So a good leader will, create a Vision & Plan with his team. Ensure that each member knows how it relates to them. Monitor the progress and make any adjustments required with the input of the team.Good Luck!!!

Categories: Leadership
/