Shopping Cart
Your Cart is Empty
There was an error with PayPal
Click here to try again
Thank you for your business!
You should be receiving an order confirmation from Paypal shortly.
Exit Shopping Cart
9 Kingswood Blackrock Rd. Dundalk IE
Performance Coaching for Individuals & Teams
Get YOUR world in focus & design Your future.
Self-Reflection Helps Athletes AdvanceBy Michael Cerreto, MS, CSC, LDR, Edu-K

An athlete's ability to reflect on his or her experiences and make adjustments to improve is a key factor in advancing to elite levels in a sport. According to Laura Jonker, Ph.D., "Reflection is considered a key factor in expert learning and refers to the extent to which individuals are able to appraise what they have learned and to integrate these experiences into future actions, thereby maximizing performance improvements."

The Center for Human Movement Sciences at University of Gronigen studied 52 elite youth athletes for two and a half years to determine how reflection influenced whether they progressed from the junior national level to senior international level. The study, recently published in the journal The Sports Psychologist, found that "Athletes who made the transition to the senior international level had higher reflection scores than their peers who did not reach international status. These results emphasize the value of reflection in elite youth athletes to attaining senior international status later in development."

I have found that many of the talented athletes I work with are good at integrating the feedback of others about their performance but may lack strong self-reflection to monitor and evaluate their own sports performance. As athletes mature as people, they need self-reflection to become more independent and cope with life's stressors in general. So, teaching them how to become independent thinkers and more self-reflective as athletes has enabled my clients to transfer those skills to other areas of their life.  Athletes who mature personally but remain too dependent on others to guide their athletic performance often feel higher levels of stress because their maturity as an athlete is not keeping pace with their maturity as a person. What is your experience self-reflecting about your sport and learning from your experiences? Let us know by sharing your comments.

Source: Jonker, L., Elferink-Gemser, M. T., de Roos, I. M., & Visscher, C. (2012). The role of reflection in sports expertise. The Sports Psychologist, 26(2), 224-242.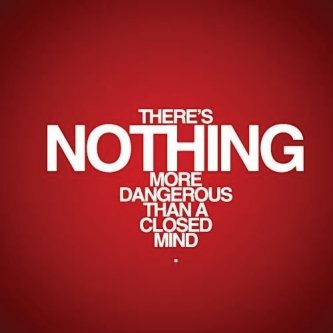 When we find ourselves holding a different point of view most of us have a tendency to concentrate on how to have our side heard and how we will persuade others. Is there a better way?
While the other person is telling us why their's is the best route, we are often formulating our points and getting ready the counter argument. As a result we don't often hear their points. This is known as "level 2 listening".
If you listen intently first, ask questions and reframe their points back to them to show them that you understand their points, it will have 2 major advantages. Firstly you may actually agree with some or all of the ideas and secondly it will ensure that the other party, having satisfied themselves that you understand their point of view, will be able to listen intently to you.
"Seek 1st to understand and then to be understood" requires courage and maturity. There is nothing to fear about truely listening to a counter position if you are truely looking for the best way forward. But to close your mind to hearing other ideas and considering alternative perspectives limits knowledge and growth. There's nothing more dangerous than a closed mind. 
/